Introduction
Mechanical single-channel LiDAR is pretty common in our life, but two problems cannot be neglected, i.e. short lifespan and high price due to the rotating measurement mode. So DFRobot specially introduces this CE30-C, a 3D solid-state LiDAR with 132° large wide FOV, and 9° vertical FOV. It can simultaneously provide the grey and depth information in the FOV range. With 320*24 pixel resolution and 20Hz refresh rate, this module can be applied in various applications, including intelligent warehouse vehicles, autopilot cars, and industrial automation, smart home, etc.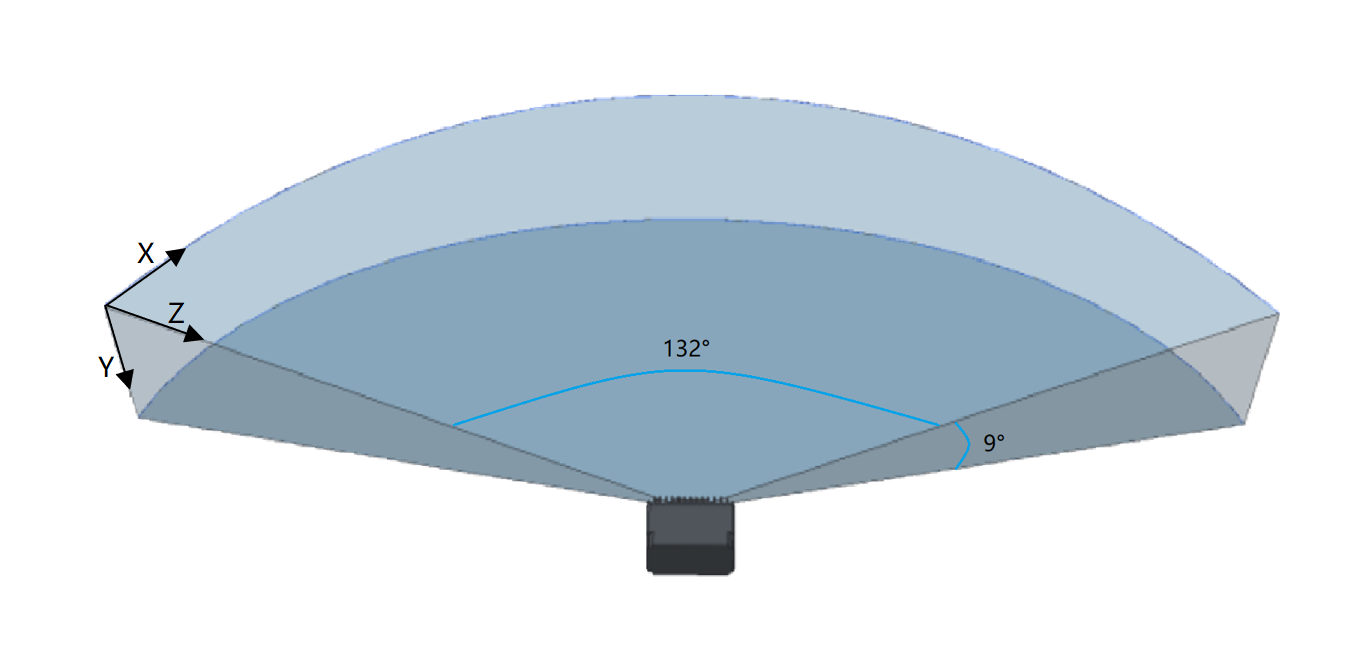 CE30-C does not have any rotating components in the interior, which could ensure the reliability of long-time work and a wider vertical angle. Also, it features solid-state design, great service life, high stability and reliability, small size, 3D information, point-cloud data, and easy to integrate. There are integrated multi-machine interference determination and obstacle-avoidance algorithm integrated into the LiDAR to reduce the possibility of crosstalk.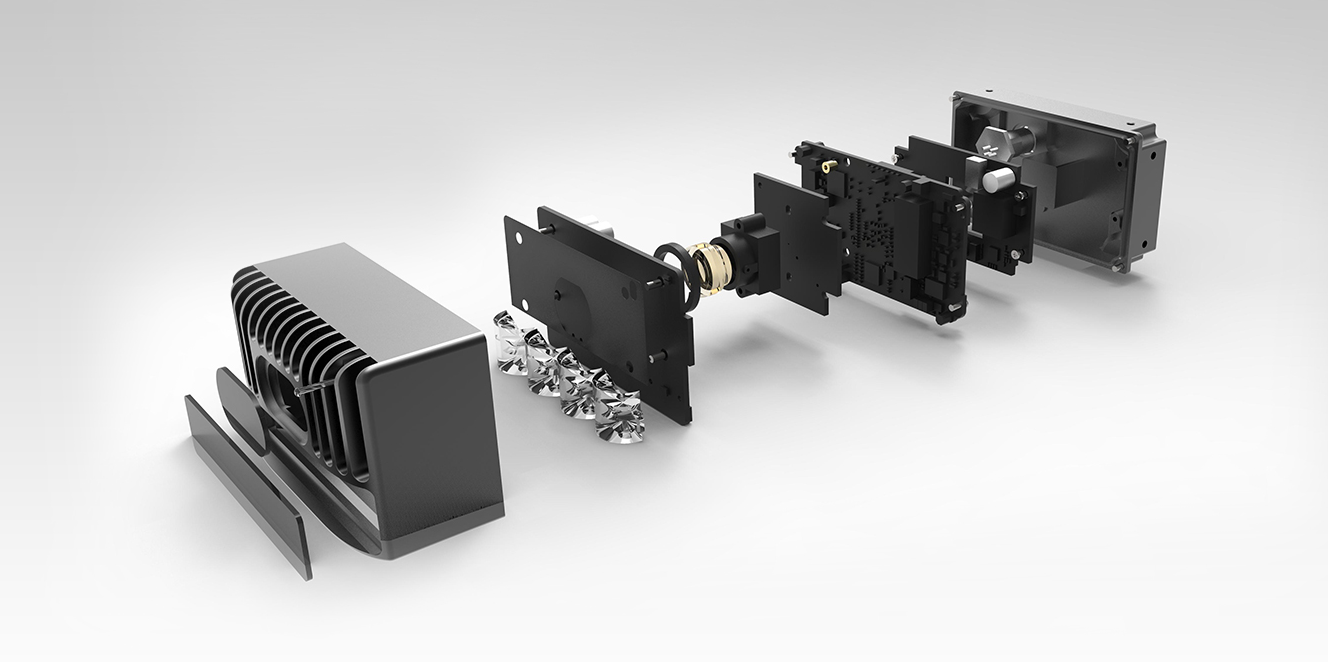 The integrated metal surface and IP65 enclosure rating of the module make it suitable for harsh environments. It can be used to monitor the surrounding environment via upper host within the detection range of 0.1~4M. Besides, there are SDKs available for supporting Windows, Linux, and Raspberry Pi. The read point-cloud data will be saved in the form of TXT.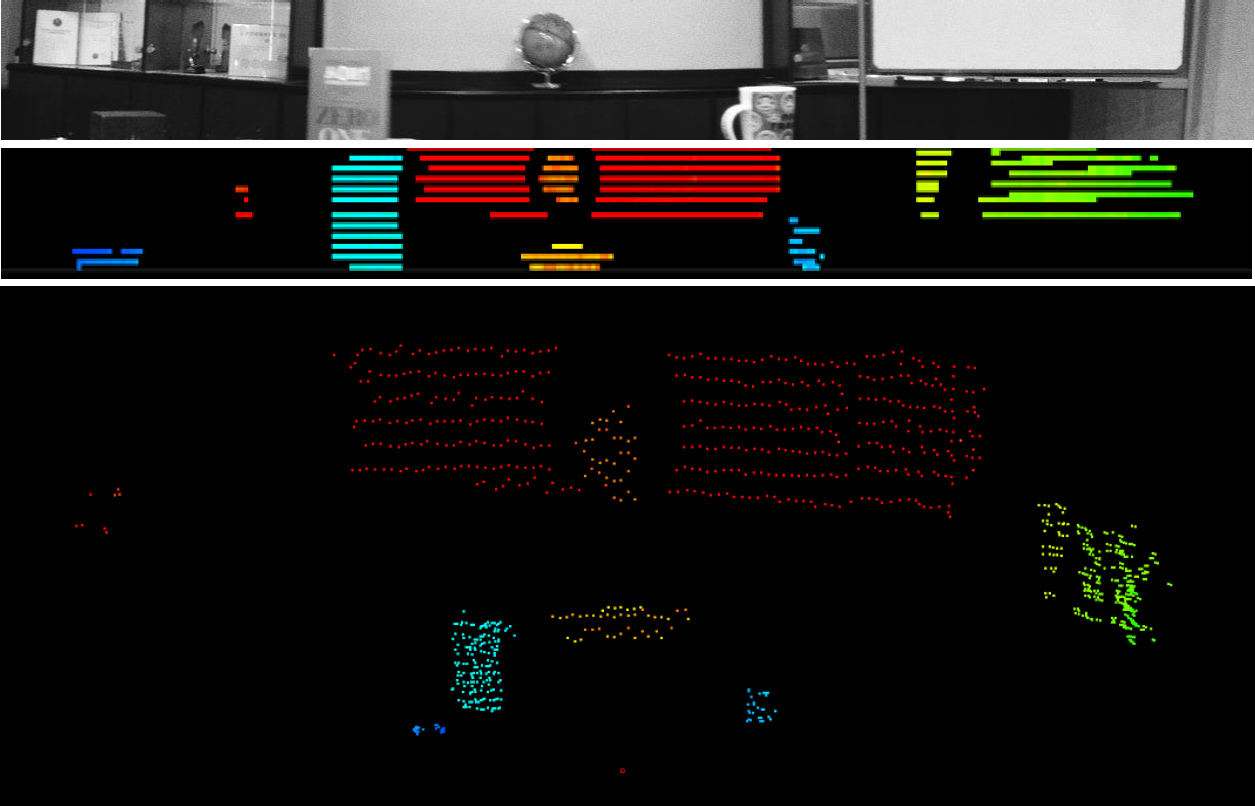 Up to 4m detection distance, 0.1m blind zone, 1cm ranging resolution, and ±5cm accuracy (corresponds to the situation that detects directly whiteboard with the reflectivity of 90%).

Product Outline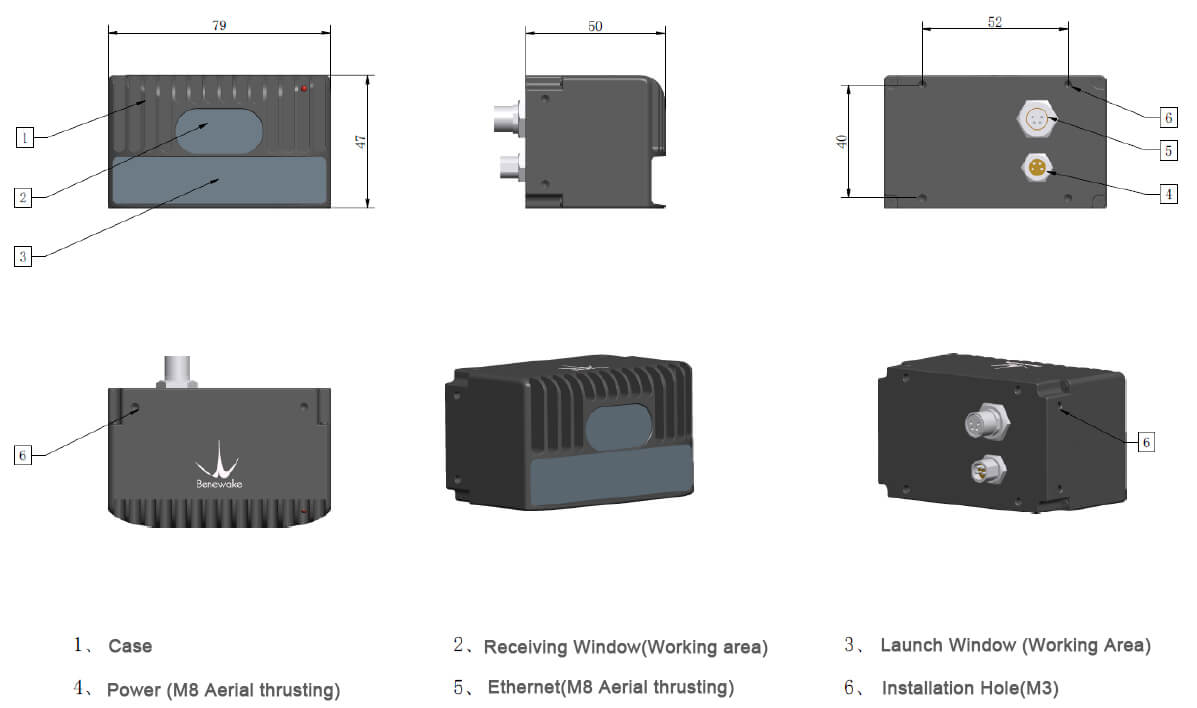 Features
Integrated Metal Surface, IP65 Enclosure Rating
Solid State for high stability and reliability
Wide FOV for obstacle avoidance
3D information, point-cloud data
Small size, easy to integrate
Specification
Rated Voltage: DC12V±1V(≥2A)
Power Consumption: ≤6W
Detecting Range: 0.1-4m
Refresh Rate: 20Hz
FOV: 132°*9°
Pixel Resolution: 320*24
Operating Temperature: 0℃-50℃
Ambient Light Suppression: 60klux
Communication: TCP
Dimension: 79*47*50mm/3.11*1.85*1.97"
Documents
ShippingList
CE30-C Area Array Laser Radar x1
TCP Data cable x1
Power Supply Cable x1