Introduction
This small 1.6" LCD screen with backlight supports a resolution of 84 * 48 and is compatible with Raspberry Pi 2B/3B/3B+/4B.
Through the internal programming of Raspberry Pi, the screen can present your Pi board running status at a glance, such as CPU and memory usage, IP address, CPU temperature, etc.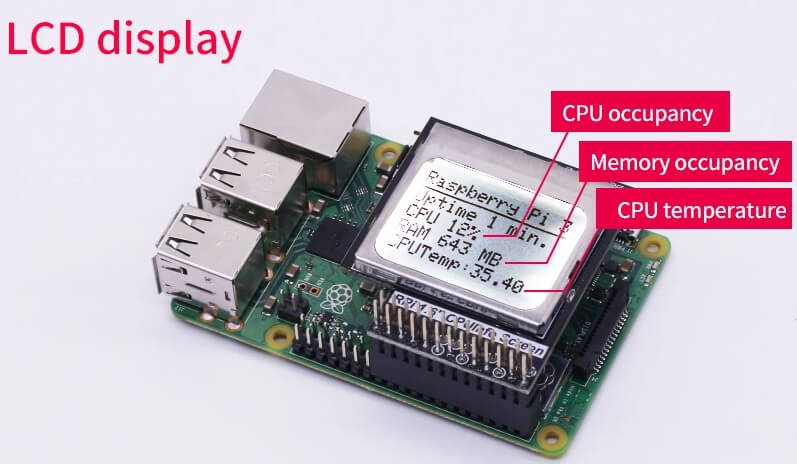 The LCD adopts a 26Pin GPIO compatible design, which makes it compatible with the full series of Raspberry Pi. Inserting the LCD into the Raspberry Pi, the LCD still leads to the occupied pin, which does not affect the secondary use.
The LCD screen is equipped with backlight control. When the Raspberry Pi is used as a server application, the operating status of the motherboard can be seen clearly even in a dark environment. Besides, there is a backlight jumper on the back to allow you to control the backlight by the program.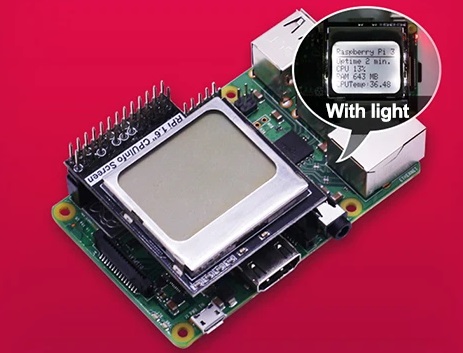 Through programming, the LCD screen can also be used in experiments to display real-time data, such as ultrasonic distance measurement, temperature, and humidity testing, etc.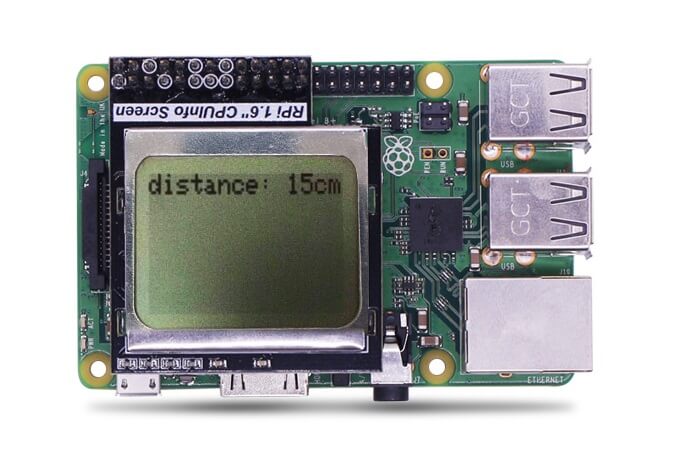 Specification
Size: 1.6 inches
Resolution: 84*48
26Pin GPIO Pin Header Design
Compatible with All Series of Raspberry Pi
With Backlight Control
Weight: 19.6g
Documents
ShippingList
1.6 Inch Display (Compatible with Raspberry Pi 2B/3B/3B+/4B) x1