Description
Still using a big, bulky, traditional power adapter to charge your lithium battery? DFRobot provides you with a compact and efficient 7.4V lithium battery USB charger, only the size and weight of an ordinary Gravity sensor. With just a mobile phone AC adapter (or power bank) and an Android data cable, you can safely and efficiently charge the 7.4V lithium battery up to 1A, which commonly used in various
robots and motor drivers
. The light-weight and micro USB interface features make it ideal for outdoor applications. In addition to serve as a charger, it can also be embedded in a variety of 7.4V lithium battery-powered projects, adding a USB charging function to it, eliminating the need for battery swapping and the use of traditional bulky power adapters.
Board Overview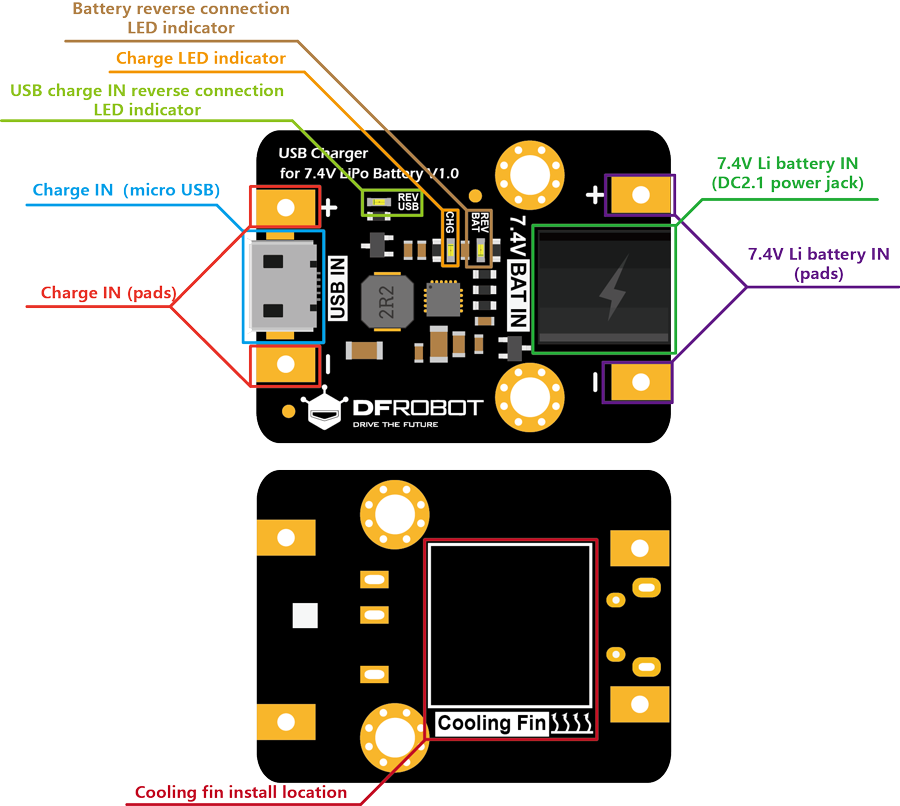 USB Charger for 7.4V LiPo Battery Board Overview
Connection Diagram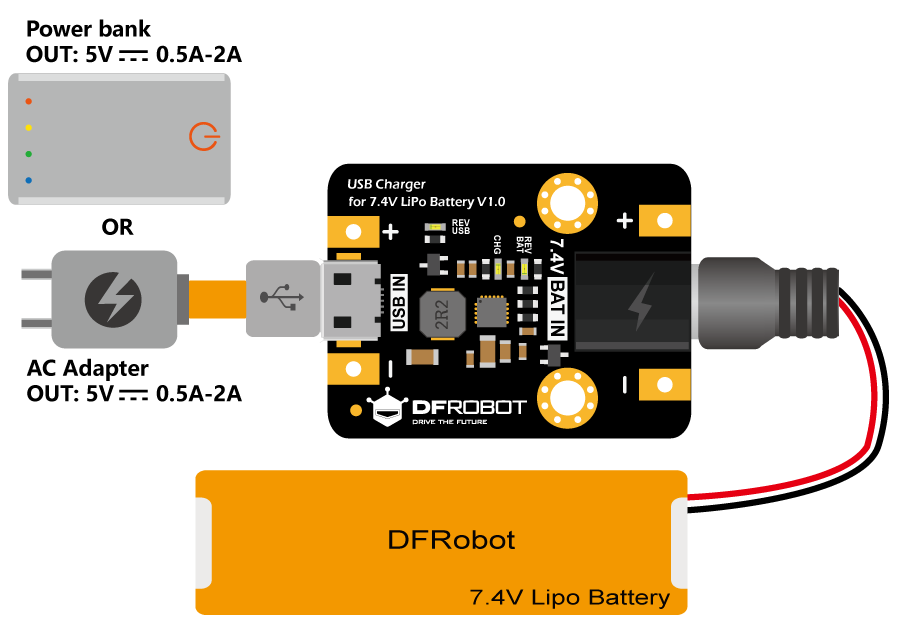 Use a mobile phone AC adapter or power bank to charge lithium battery
ط£ع¯أ¢â'¬â€‌ط£ع¯ط¢آ°ط£â€کأ¢â€ڑآ¬ط£â€کط¢عˆط£ع¯ط¢آ´ط£ع¯ط¢ط›ط£ع¯ط¢آ° ط£ع¯ط¢آ´ط£ع¯ط¢آ»ط£â€کط¢عˆ 7.4V 2S LiPo ط£ع¯ط¢آ±ط£ع¯ط¢آ°ط£â€کأ¢â'¬ع'ط£ع¯ط¢آ°ط£â€کأ¢â€ڑآ¬ط£ع¯ط¢آµط£ع¯ط¢آ¹ ط£ع¯ط¢آ¾ط£â€کأ¢â'¬ع' dfrobot ط£ع¯ط¢آ¸ط£ع¯ط¢آ»ط£ع¯ط¢آ¸ ط£ع¯ط¢طںط£ع¯ط¢آµط£â€کأ¢â€ڑآ¬ط£ع¯ط¢آµط£ع¯ط¢آ´ط£ع¯ط¢آµط£ع¯ط¢آ»ط£â€کأ¢â'¬آ¹ط£ع¯ط¢آ²ط£ع¯ط¢آ°ط£ع¯ط¢آµط£ع¯ط¢آ¼ ط£ع¯ط¢آ·ط£ع¯ط¢آ°ط£â€کأ¢â€ڑآ¬ط£â€کط¢عˆط£ع¯ط¢آ´ط£ع¯ط¢ط›ط£â€کط¦â€™ Baofeng UV-5R
Payment & Security
Your payment information is processed securely. We do not store credit card details nor have access to your credit card information.