Description
TF-Luna is a single-point ranging Lidar, based on ToF principle. With unique optical and electrical design, it can achieve stable, accurate and highly sensitive range measurement.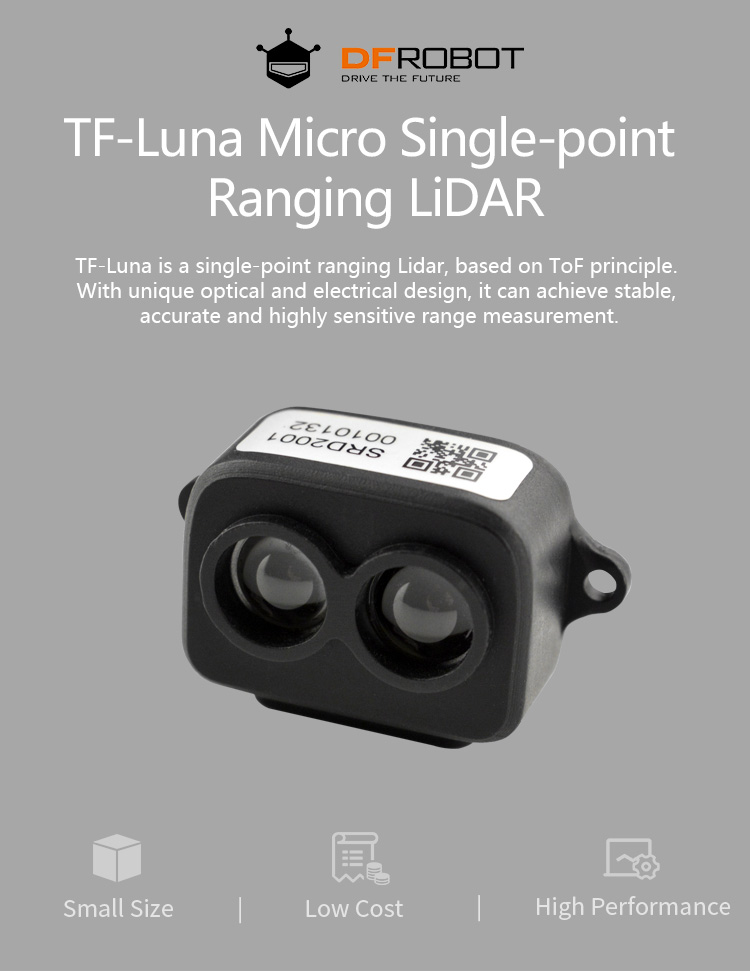 Small Size Design
Small TF-Luna, weight as light as<5g.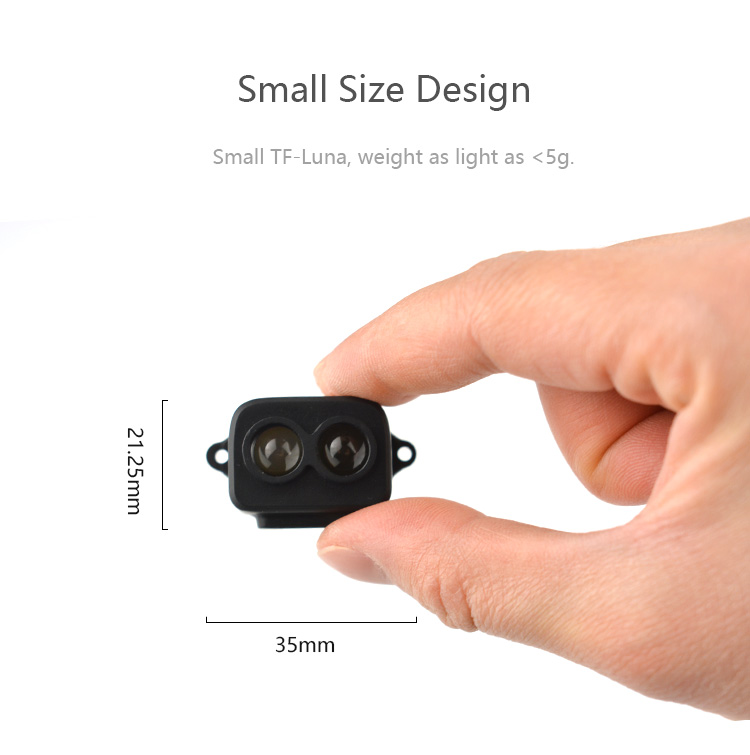 High Performance
High stability and high sensitivity.ط¢آ ط¢آ 
TF-Luna Detection distance is up to 8m, the blind zone is 0.2m, and distance resolution is 1cm.
The standard deviation of TF-Luna at 90% reflectivity
High precisionط¢آ ط¢آ 
TF-Luna can detect objects with a minimum edge length of 3.5 cm within a detection distance of 1m;
TF-Luna can detect objects with a minimum edge length of 28 cm within a detection distance of 8m;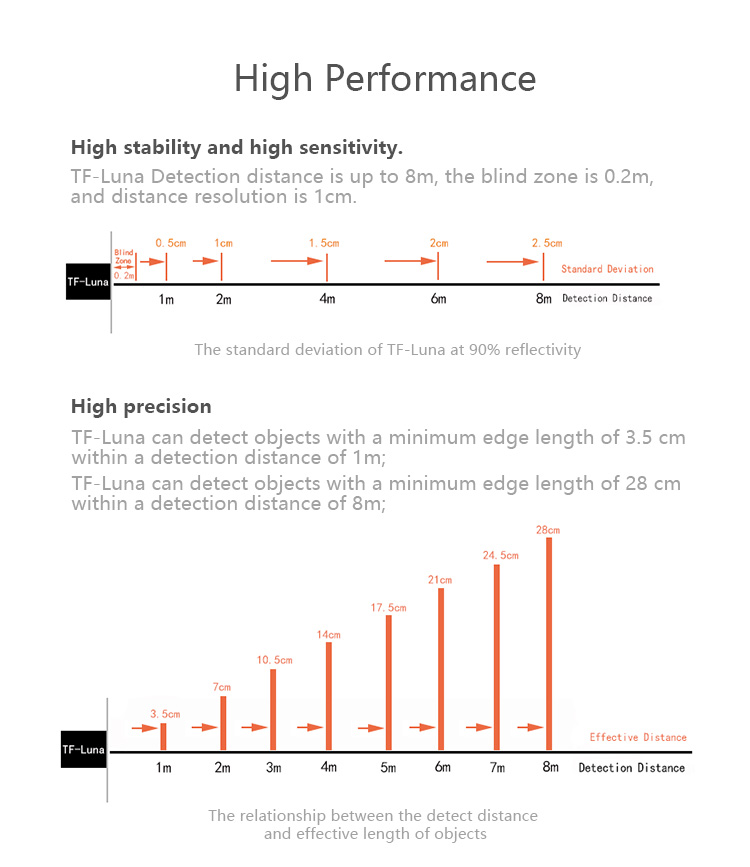 The relationship between the detect distance and effective length of objects.
Easy to get start, high level of generalityط¢آ 
The power supply voltage of TF-Luna is 5V, equipped with UART communication interface, the communication level is 3.3V. TF-Luna is compatible with Arduino, Raspberry Pi and other platforms.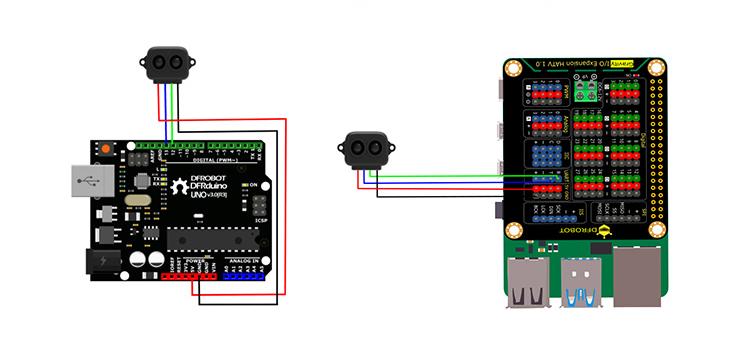 Application Scenarios
Robot:ط¢آ Robot obstacle avoidance, Robot anti-drop protection
UAV: UAV obstacle avoidance, UAV altitude setting
Smart City: Smart toilets, Smart trash bins
Smart Retail: Smart ad trigger, Smart mirror trigger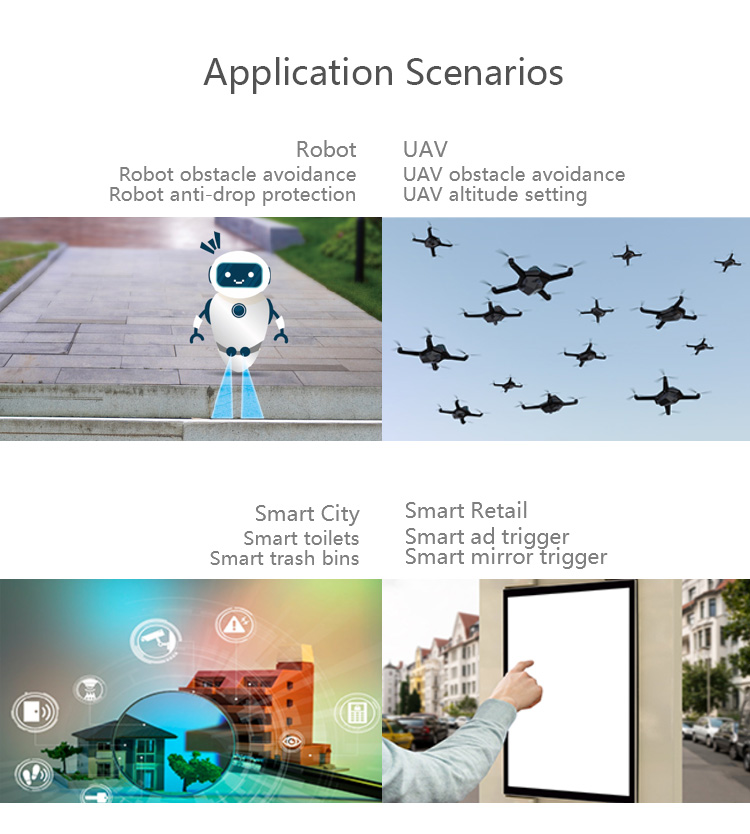 Economical
It can be widely applied to many development scenarios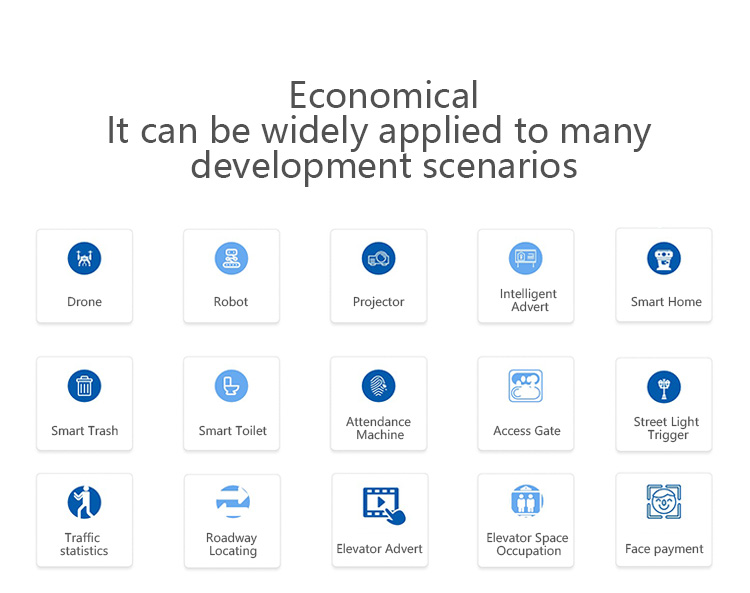 Payment & Security
Your payment information is processed securely. We do not store credit card details nor have access to your credit card information.