Description
This is a mini DC motor with a 1:35 reduction box. It has small size and takes up very little space. It uses metal gears which is durable. The D-shape shaft facilitates the installation of motor. The no-load speed is 375rpm and the noise is low.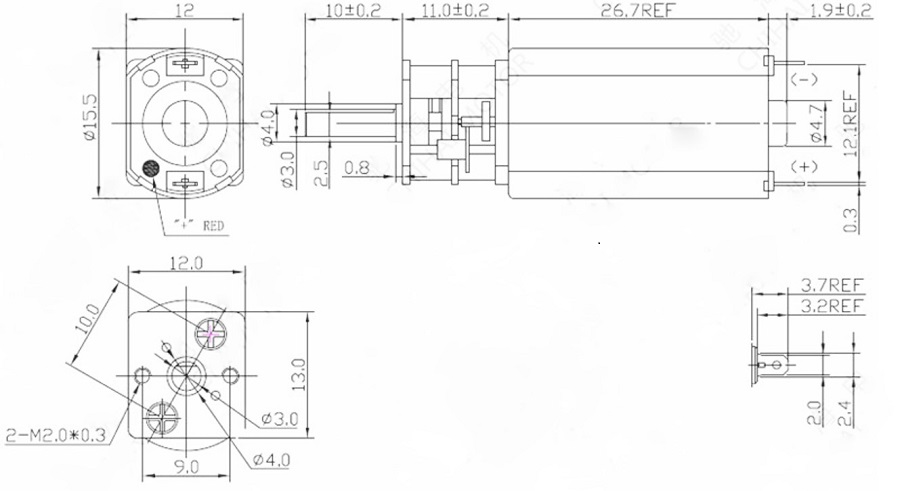 In order to protect the service life of the motor, do not overload it;
Do not store and use it in high temperature or extreme humidity, which may affect the service life and effect of the motor;
When soldering is required on the motor terminals of the positive and negative poles of the power supply, if the soldering iron temperature is between 340 ط¢آ°C ط¢آ± 40 ط¢آ°C, the heating time should be within 3 seconds to prevent overheating deformation of the plastic parts in the motor;
Do not let the motor shaft get stuck. If it is stuck, the motor will burn out;
The motor should be used within the voltage specifications.
Payment & Security
Your payment information is processed securely. We do not store credit card details nor have access to your credit card information.