Description
Remind:ط¢آ This is a set of multiple product combinations, each product with independent packaging and delivery.ط¢آ 
Batteries are not included.

I am Maqueen

Hello, my name is Maqueen, is a graphical programming robot for STEM education, which inherits playability and simple operation ofmicro:bit. The Mini-body, interesting features and plug-and-play allow children to quickly learn graphic programming in entertaining, nurturing children's interest in science and logical thinking.

Suggest Age: 8 +

Maqueen is accessible to Mind+ Programming platform now. Mind+ is a Scratch3.0-based graphical programming platform from DFRobot, supporting python, Arduino and other programming platforms. At present, Mind+ has been applied to all kinds of sensors, modules and related educational products.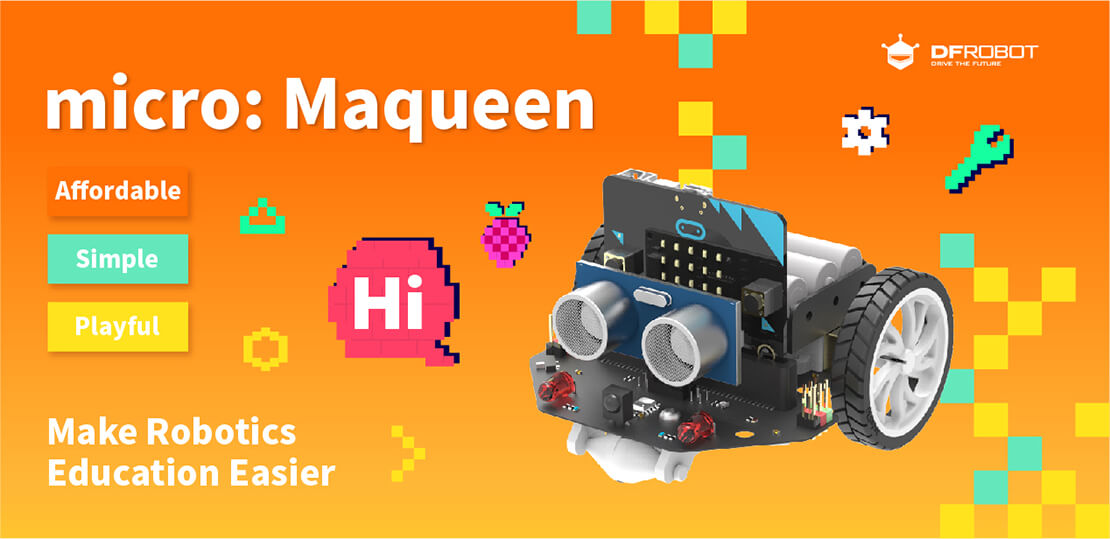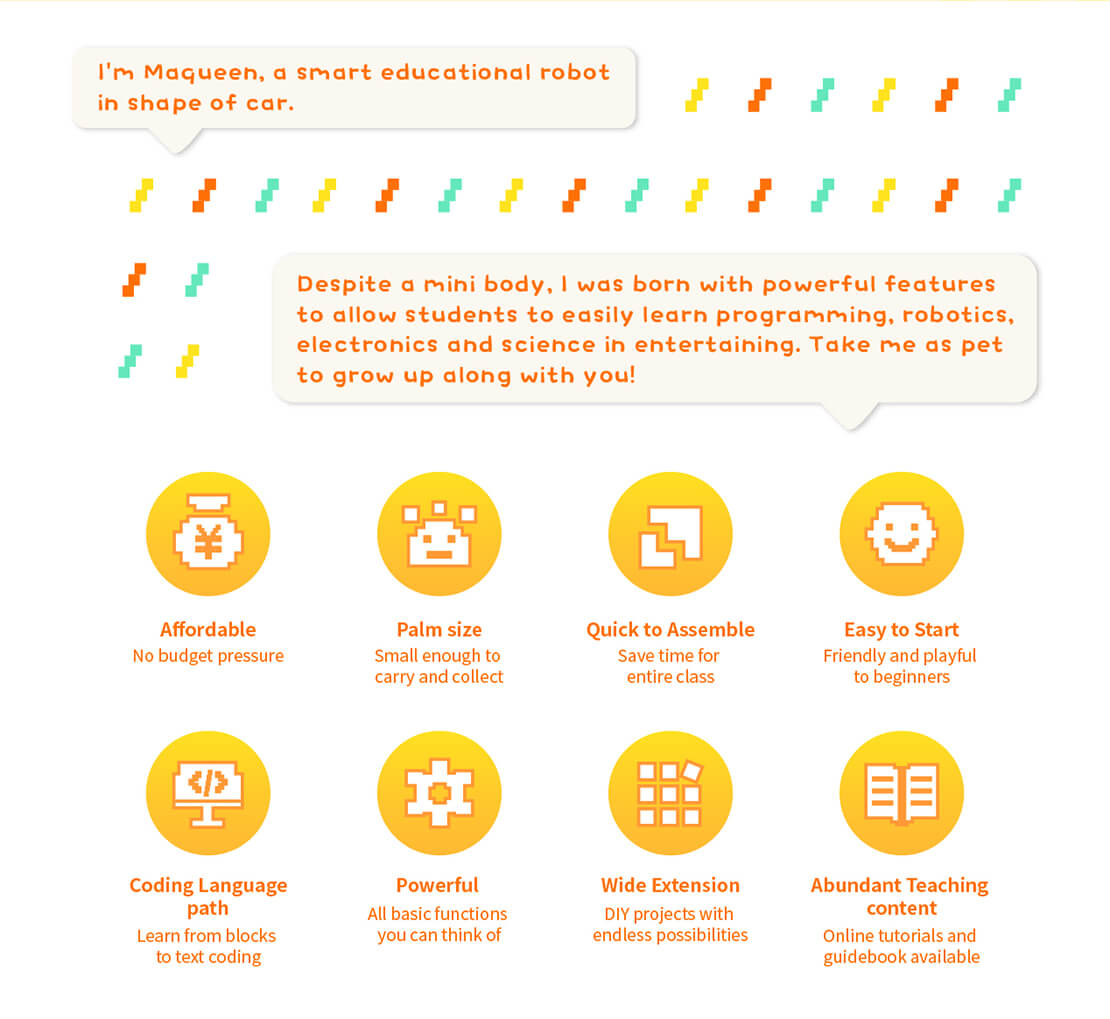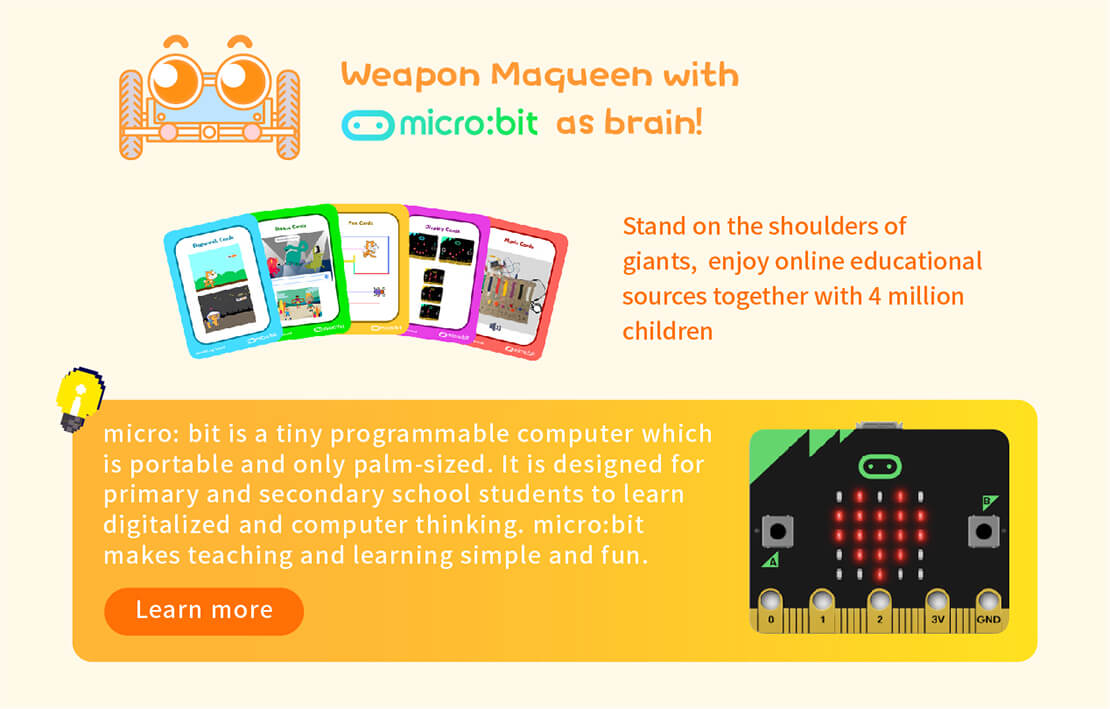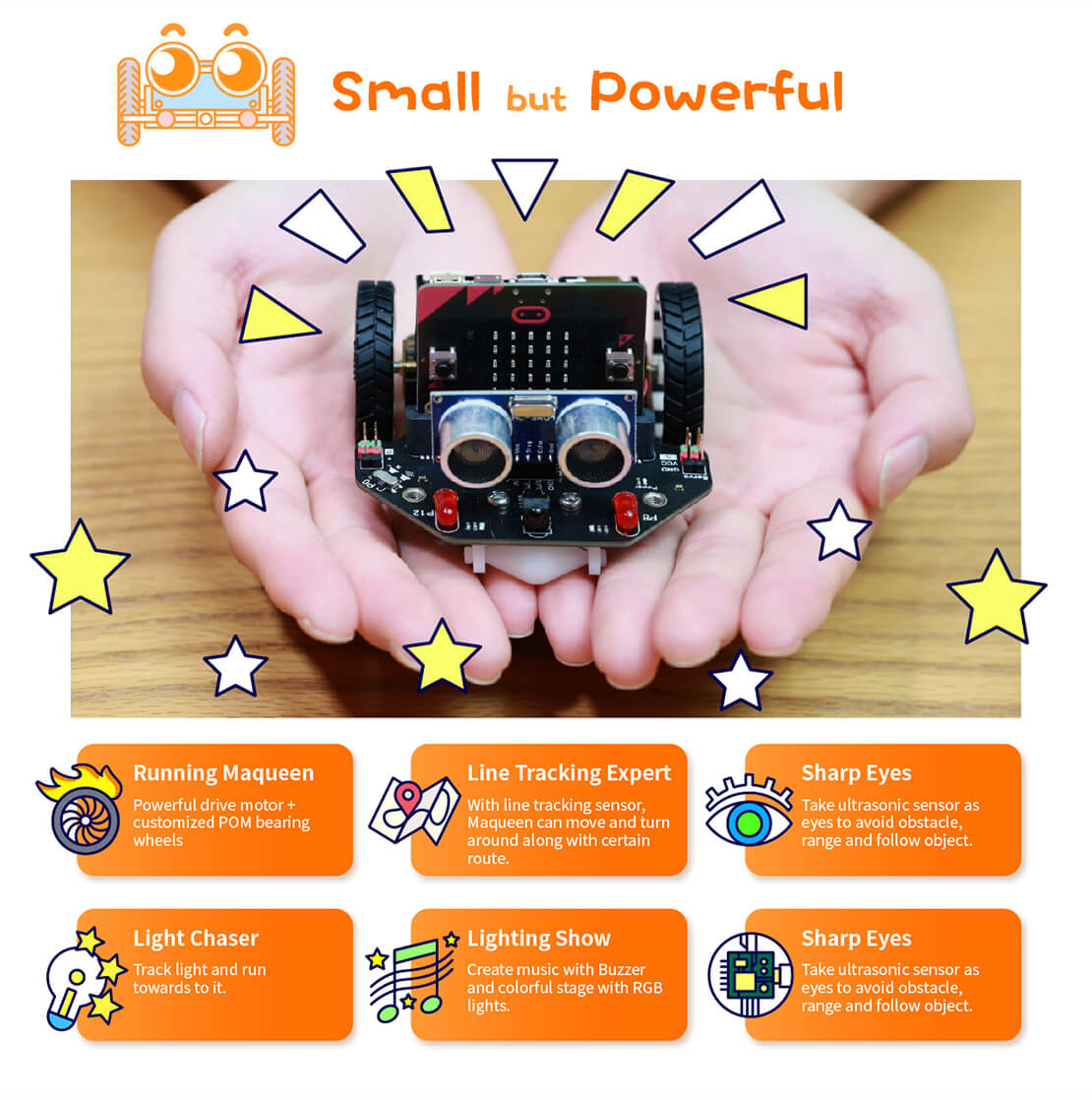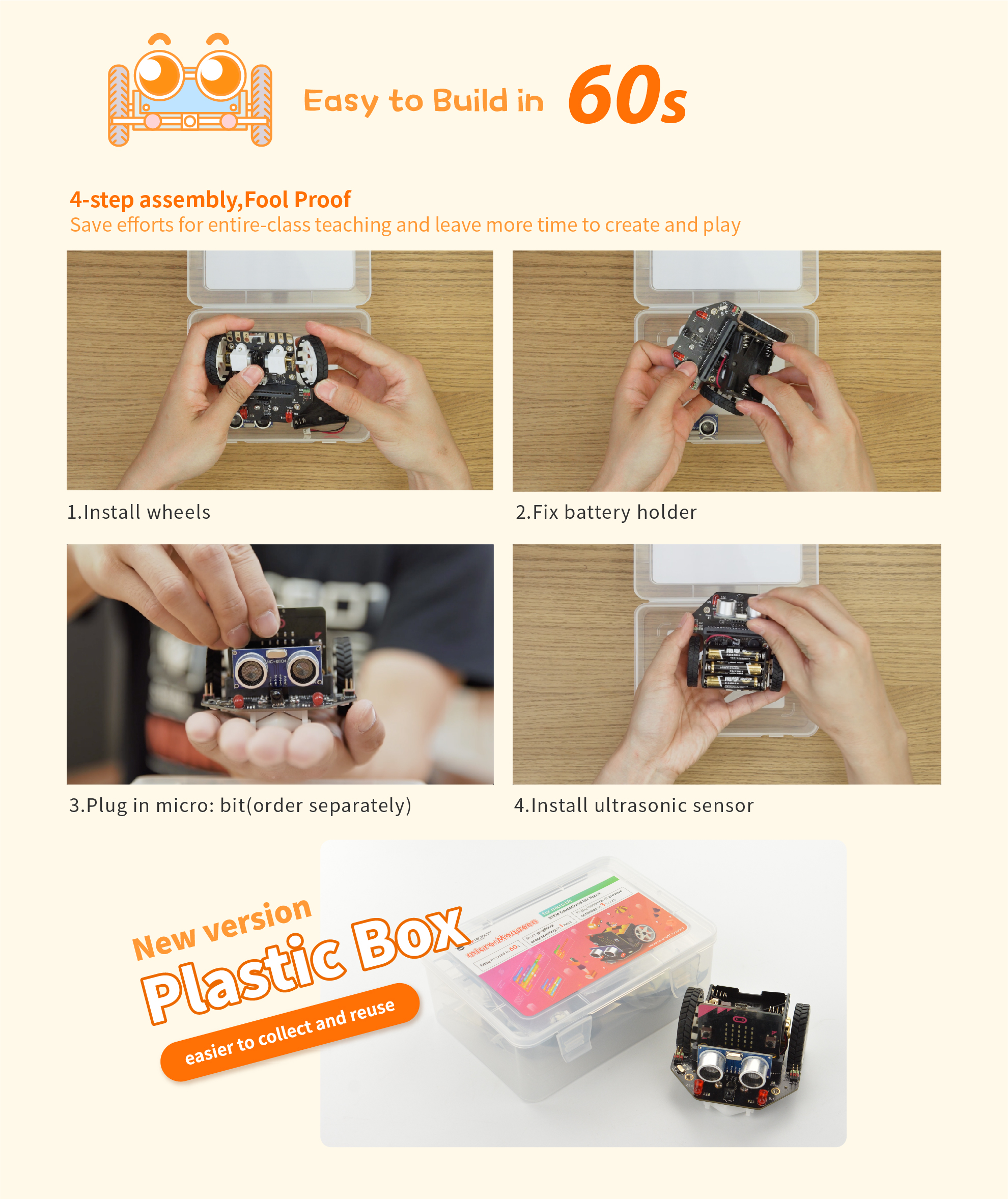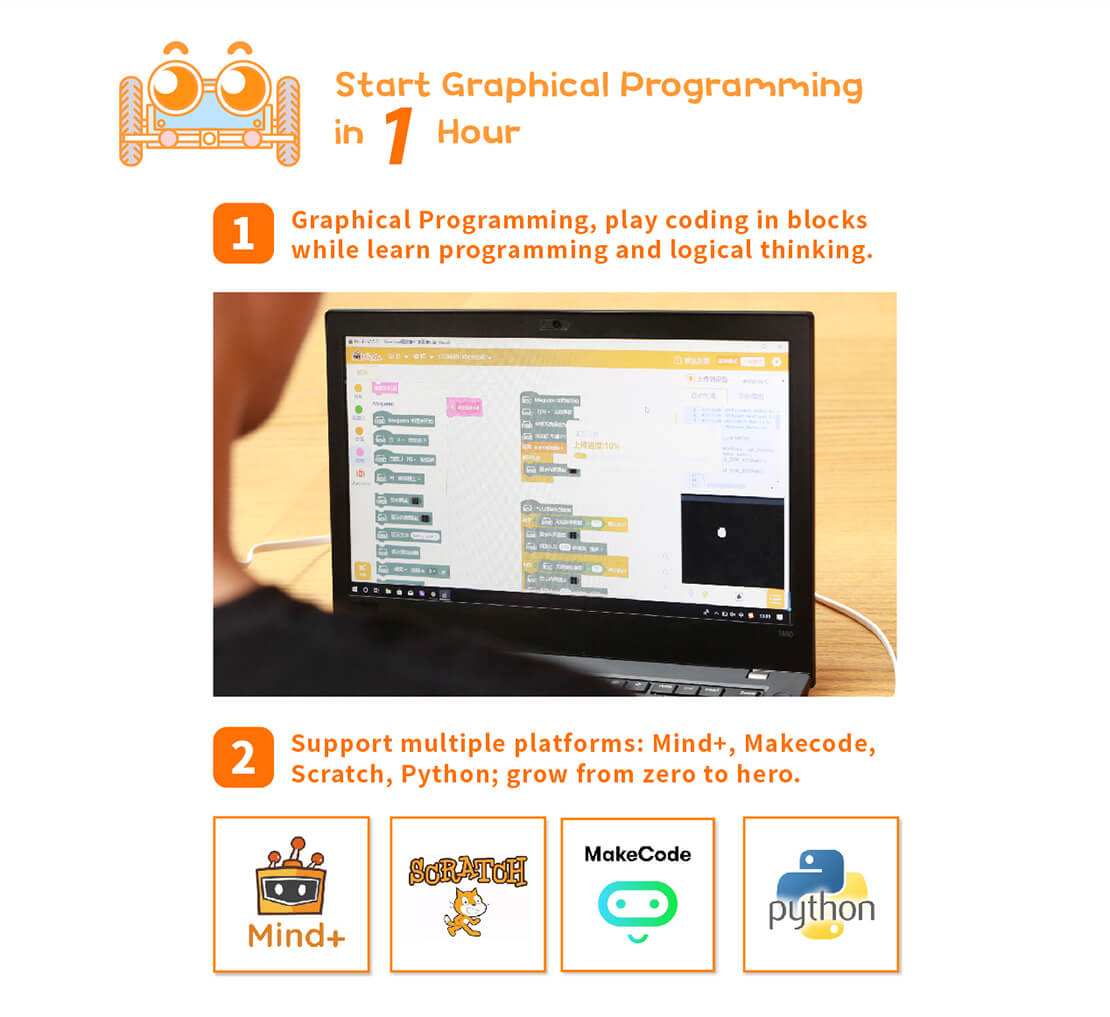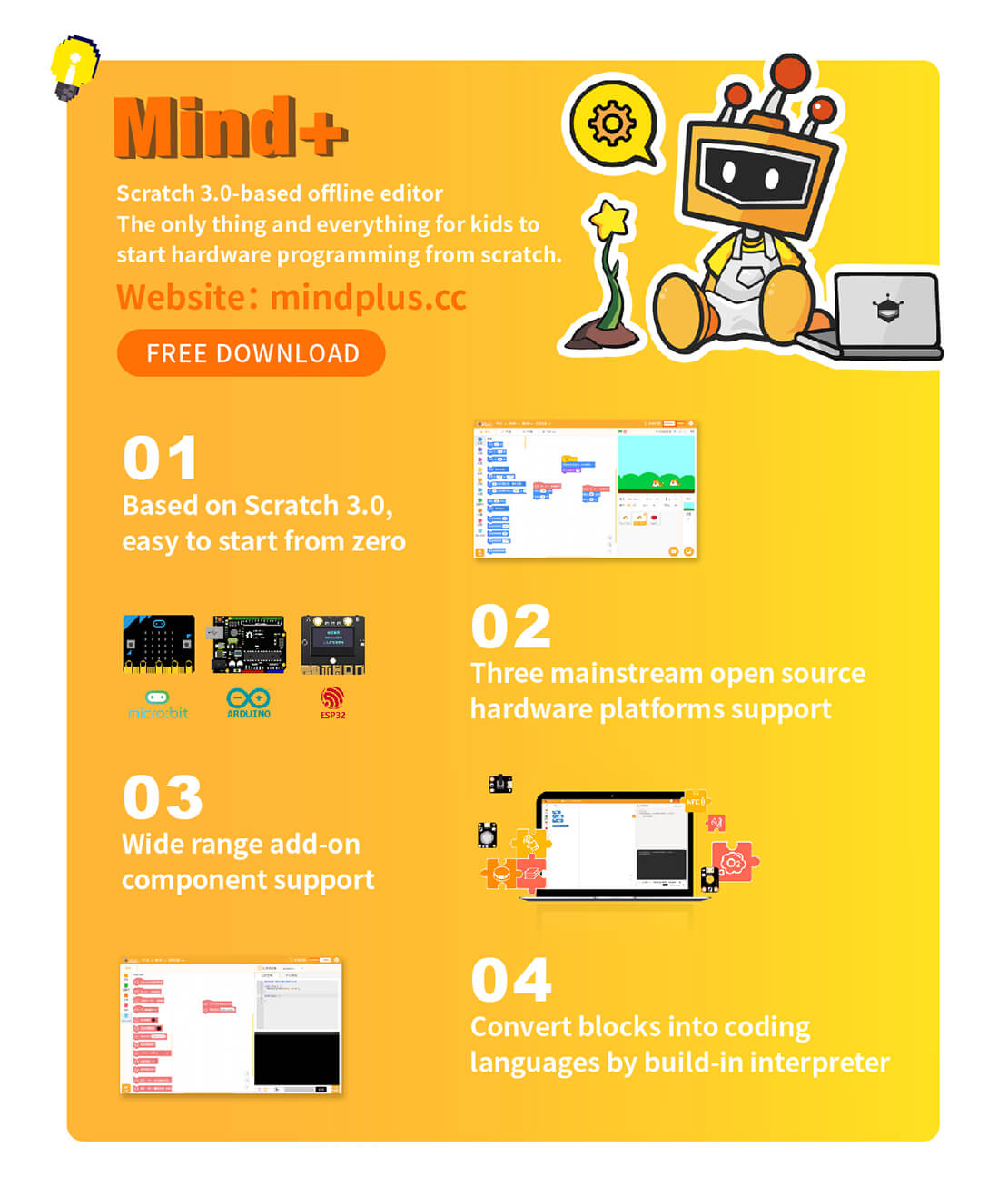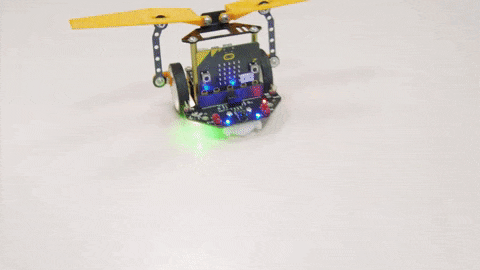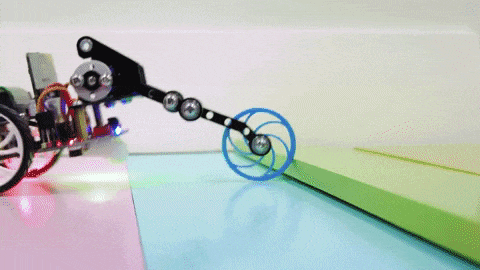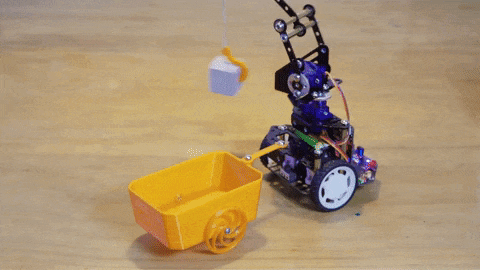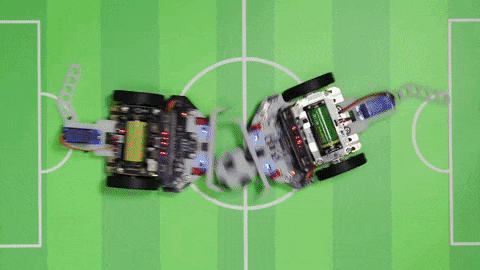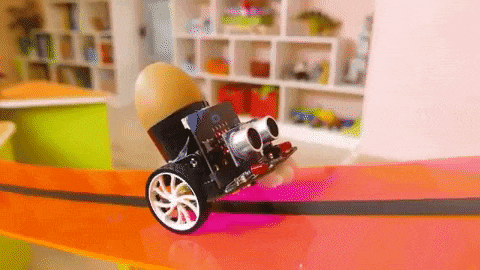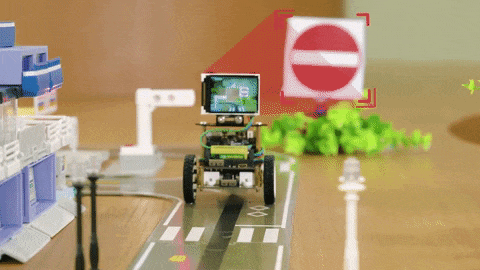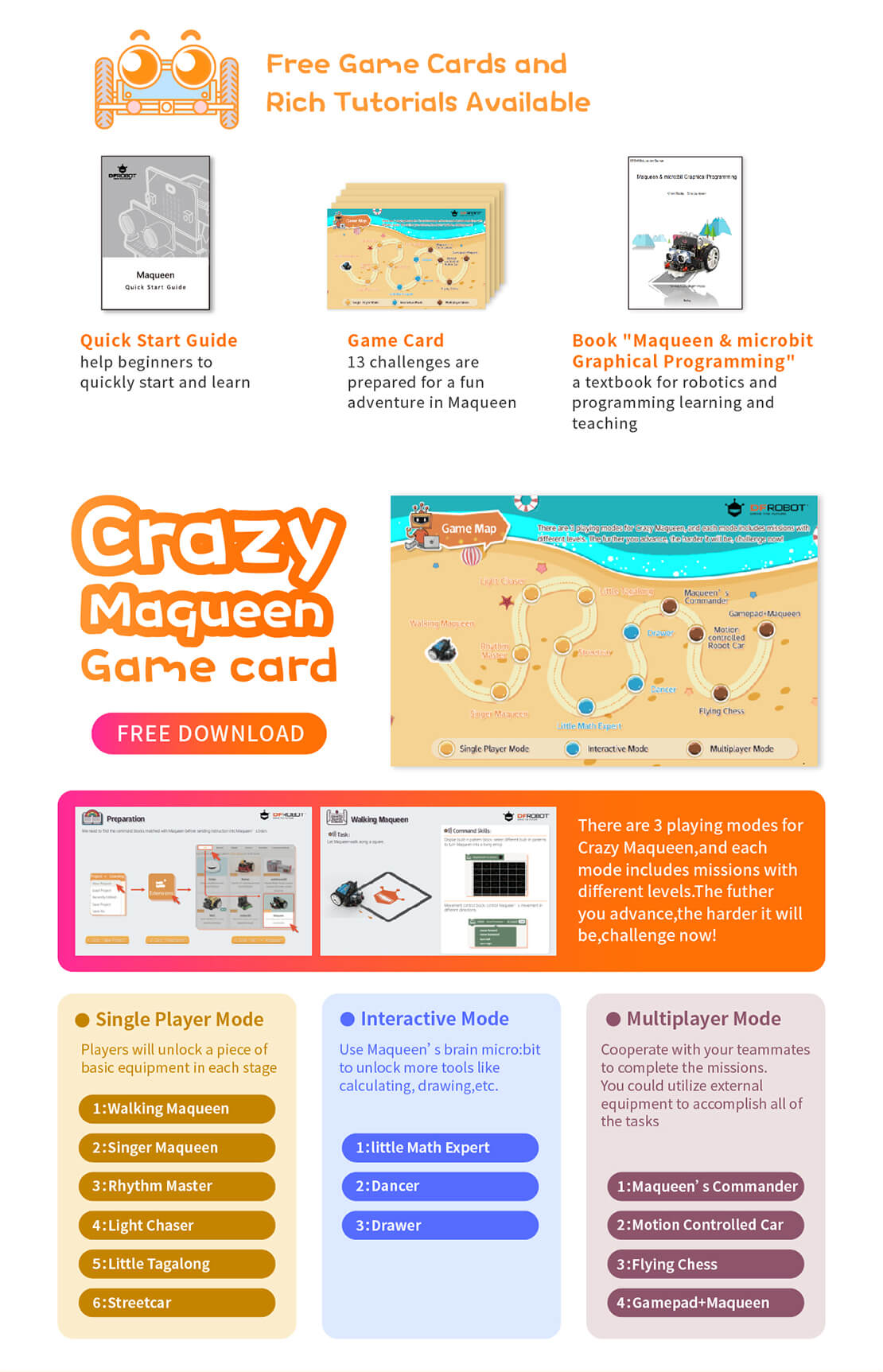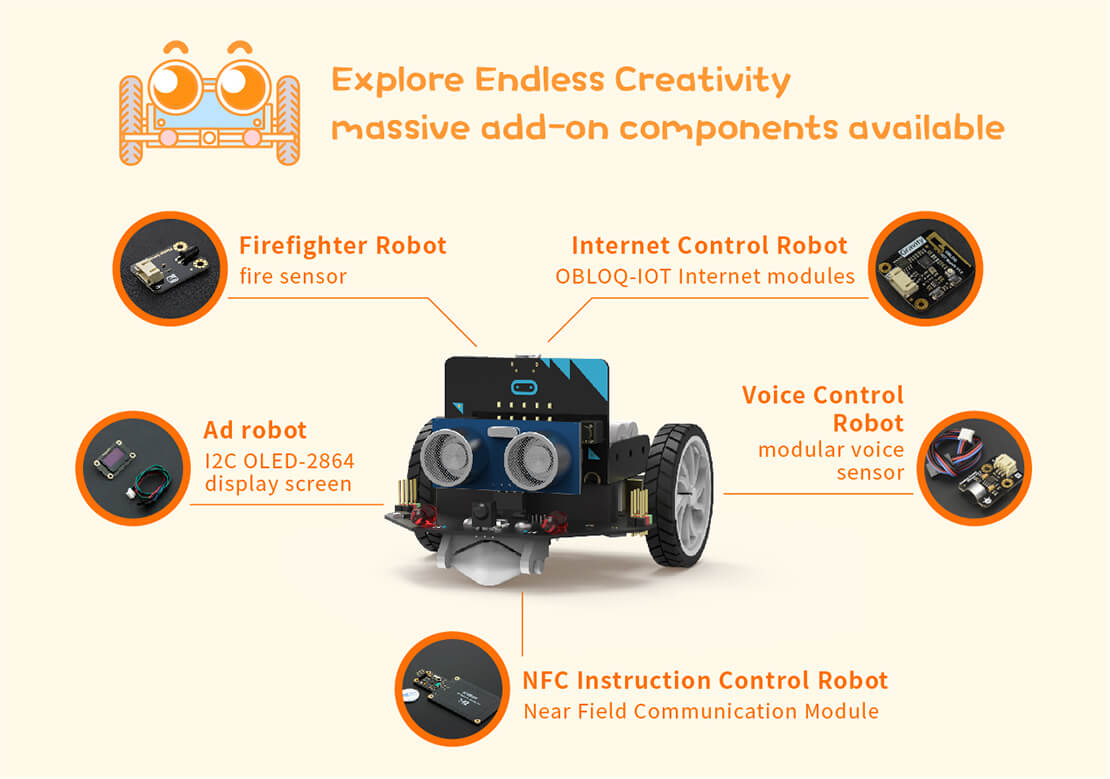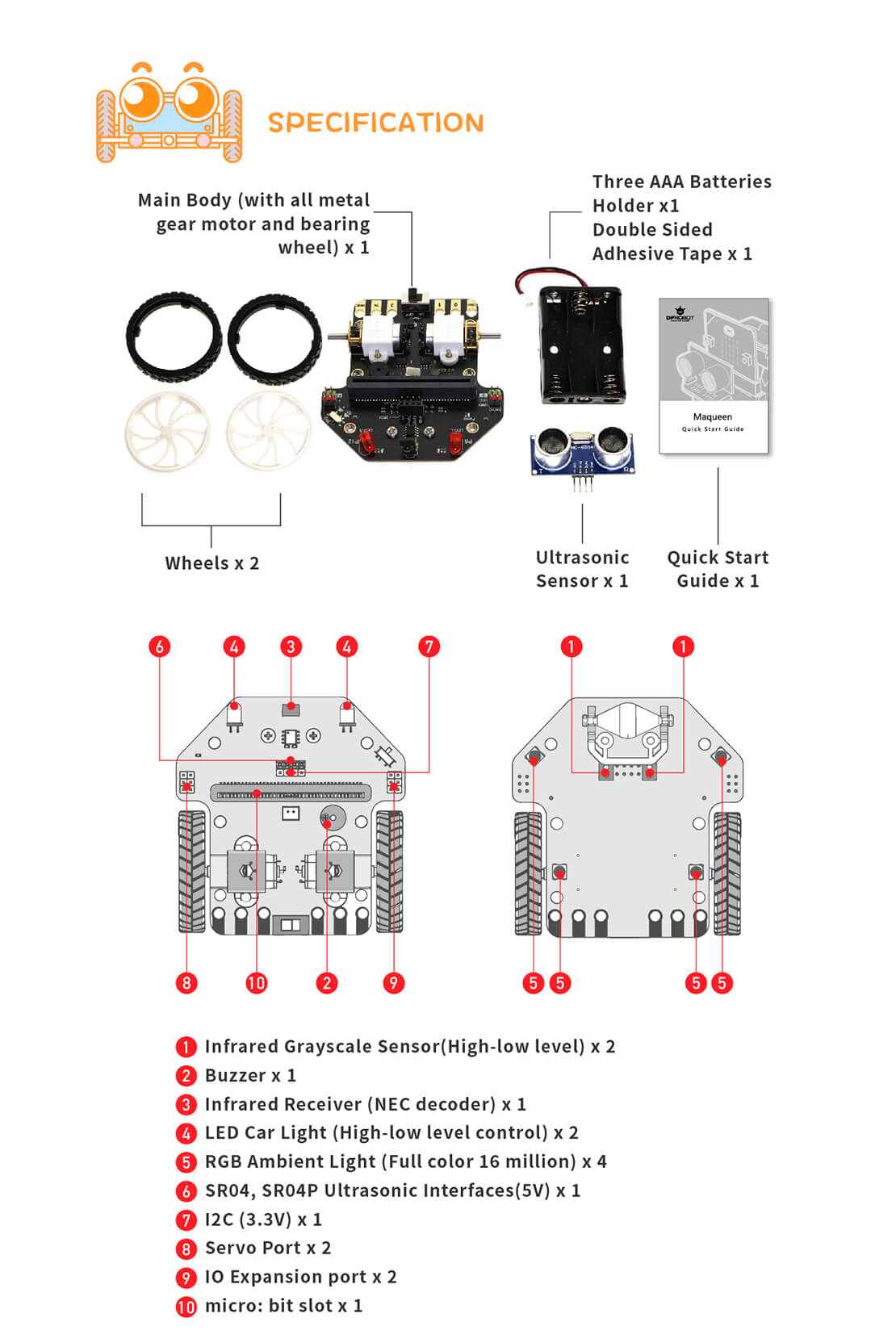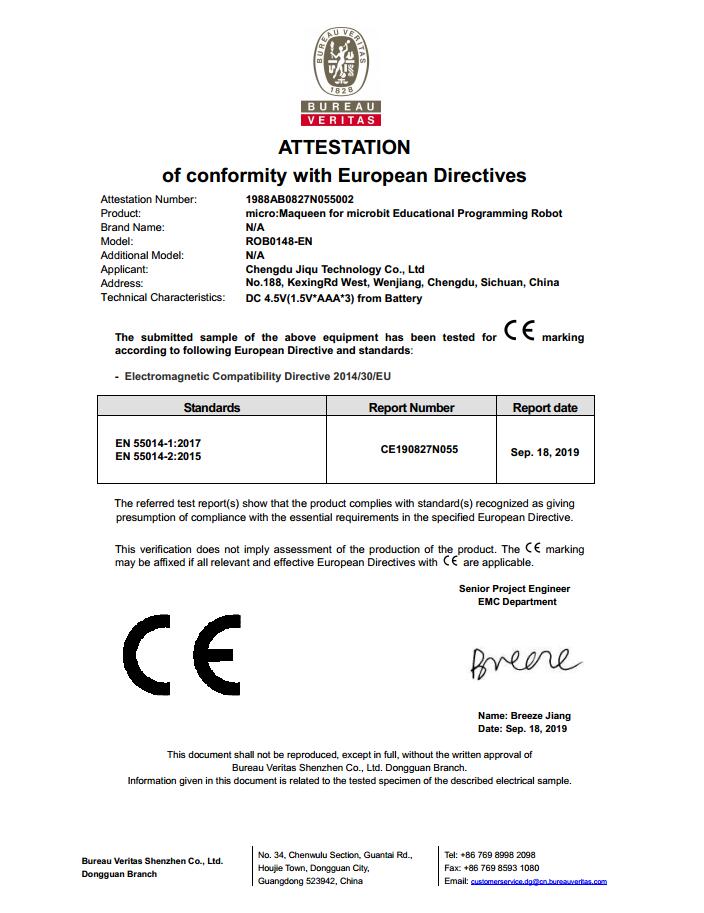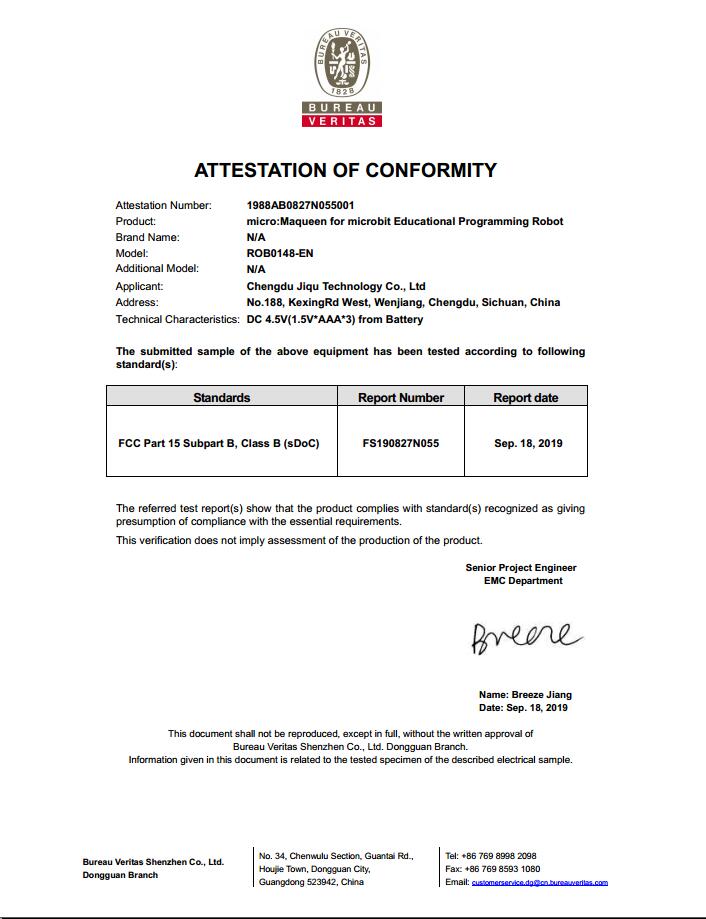 Certificate of ROB0148
Payment & Security
Your payment information is processed securely. We do not store credit card details nor have access to your credit card information.