Description
This IO Expansion HAT from DFRobot is the perfect companion for your
Raspberry Pi 4B
and
Raspberry Pi 3B+
! It leads out all of the IO ports on
Raspberry Pi
including digital port, analog port, PWM, I2C, UART, SPI, and IIS. Besides that, the HAT is totally compatible with
DFRobot Gravity Series
, which frees users from complicated connection work and enables them to just concentrate on their projects building.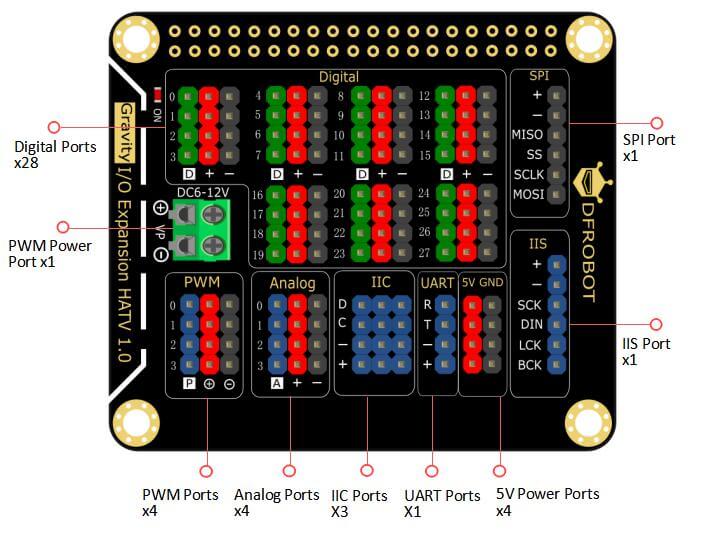 Raspberry PiGPIO pins work with a maximum logic level of 3.3V. Besides the sensorandmoduleof 3.3V power supply, the product also supports:
Sensor and module with 5V power supply and 3.3V level
PWM external power supply (6~12V)
Controlling multiple servos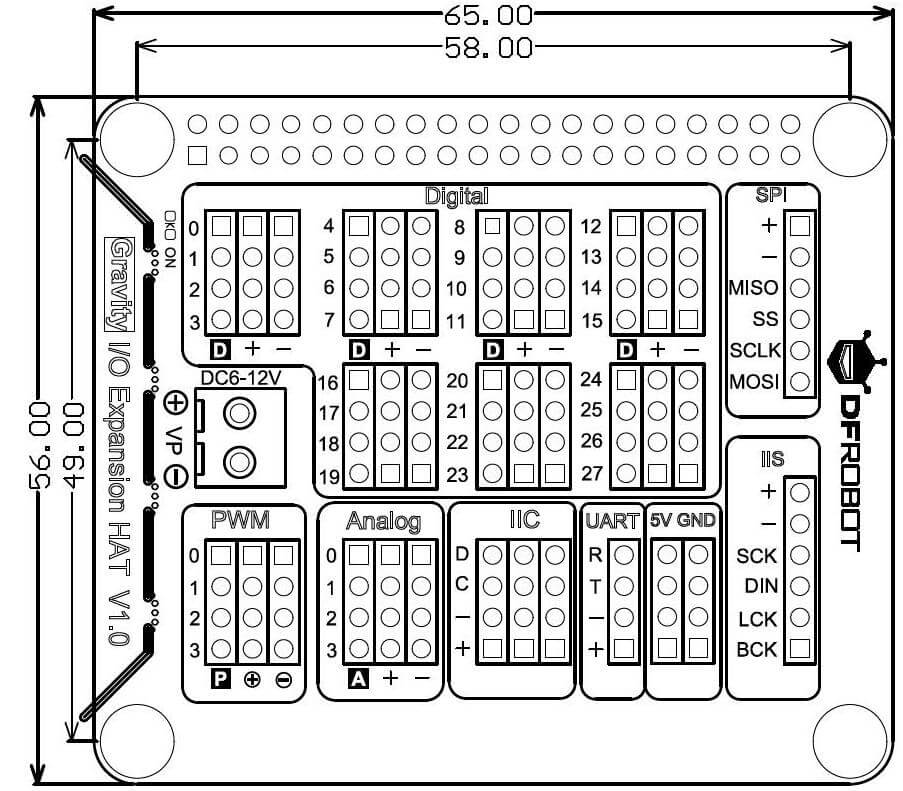 Dimension Diagram
Payment & Security
Your payment information is processed securely. We do not store credit card details nor have access to your credit card information.