Description
The X600 Expansion Shield is a highly cost-effective multimedia hat compatible with the Raspberry Pi Model B+, Raspberry Pi 2 Model B and Raspberry Pi 3 Model B. It uses an HDMI audio solution to give high-definition clear sound quality. It decodes and separates voices from HDMI signal, completely solving the poor quality problem with
Raspberry Pi
integrated sound card.
The hat supports digital audio 5.1 channel output and 2.0 channel analog audio output, supports Dolby digital AC-3, DTS, LPCM and other digital audio format outputs. Use your
Raspberry Pi
as a multimedia player, lossless audio player or a network radio. We recommend OS images such as Raspbian, Volumio, OSMC, PiMusicBox, etc.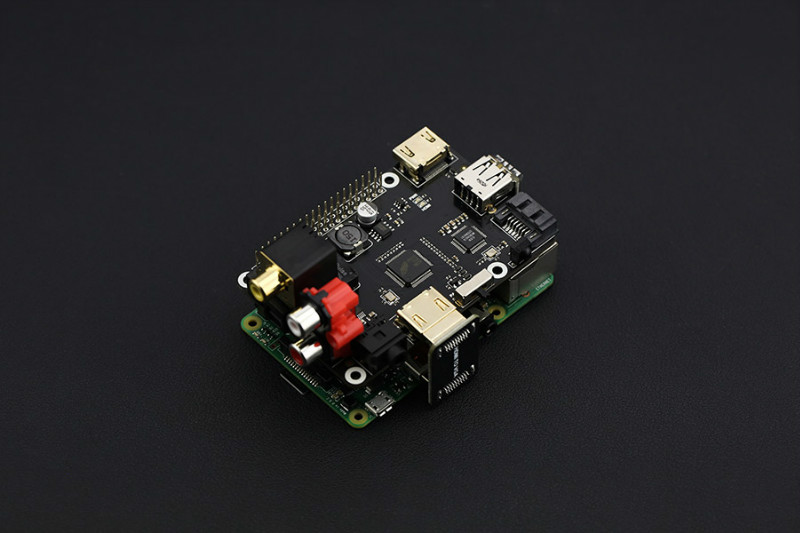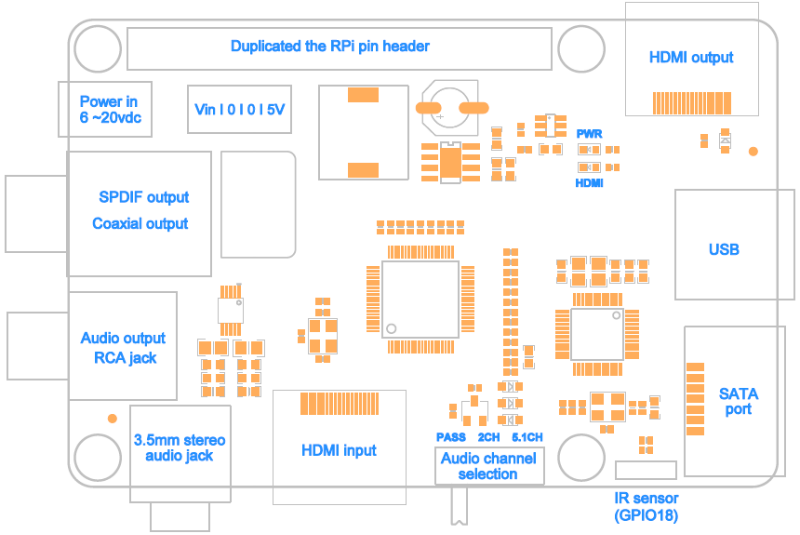 Note:Raspberry Pi is not included in the box.
Payment & Security
Your payment information is processed securely. We do not store credit card details nor have access to your credit card information.