Description
The proximity switch usually possesses the characteristics of travel switch, micro switch and sensor. This is a small 5V metal proximity switch with 27*10*6mm size, which can be easily mounted in tight space. It features NPN (normally open) output, 4mm detection distance, 1000Hz switching frequency. The response time is less than 1ms, quick and stable. These sensors are IP67 rated, which can withstand a temperature range of -20ط£آ¢أ¢â'¬â€چط¦â€™~65ط£آ¢أ¢â'¬â€چط¦â€™. So, this sensor can be used indoor and outdoor regardless of the weather.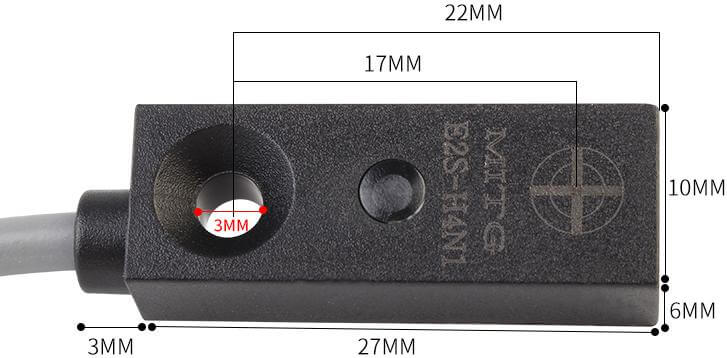 This proximity switch should be operated at 5V. It can be used not only in machinery automation, security equipment, car anti-theft and other operations, but also in the hands of makers with various controller boards for robot runway conversion, speed detection, etc.
Payment & Security
Your payment information is processed securely. We do not store credit card details nor have access to your credit card information.